Transform your smile in just one visit
It's time to say goodbye to minor imperfections, including gaps, worn enamel and chips.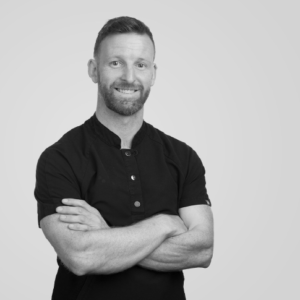 Composite bonding uses a special tooth-coloured resin applied directly to your teeth. This is moulded and shaped into the ideal shape and then set with a UV light, allowing for same-day restorations.
What is composite bonding?
Composite bonding is a cost-effective cosmetic dentistry technique that allows for same-day restorations. Like a tooth-coloured filling – but with far more applications for cosmetic dentistry – composite bonding can fix minor imperfections for a fraction of the cost of treatments such as orthodontics, veneers or crowns.
How does composite bonding work?
Composite resin is matched to the natural tooth colour and then placed directly over the teeth with no preparation of your natural teeth. Your dentist will then shape as required before setting with a UV light. Once set, the resin will look and feel like your natural teeth. However, this is not a permanent restoration.
What is composite bonding used for?
Composite resin can help to conceal a range of aesthetic concerns, including chips, cracks, gaps, discolouration, worn enamel and crooked teeth. If you have minor imperfections and don't want to undergo extensive dental work, this is the ideal cost-effective treatment for you.
Back to Cosmetic Dentistry